Urban Sketchers Poland - 2022
Urban Sketching Festival
The first Urban Sketching Festival took place in August 2022 in the beautiful city of Świdnica, Poland. This event was supported by the international Urban Sketchers organization. USk Poland received the USk Regional Event grant, as one of five rewarded chapters around the globe.
The festival lasted 4 days (11-14 August 2022) and was full of attractions. Two exhibitions, four workshops, lectures, art materials fair, mobile art equipment rental, testing of Aquarius watercolors at Roman Szmal's stand, competitions, treasure hunt, sketchwalks - participants could not get bored! Some of them even complained about the excess of activities :)
Many from 150 festival participants came to us not only from Poland, but from all over Europe, and even beyond! In addition to focusing on sketching, the festival has also become an opportunity to make many new contacts and acquaintances. It was also a promotion for the city of Świdnica and for our country - some of the participants came to Poland for the first time on this occasion.
The organizers of the festival were the admins of USk Poland: Justyna Wojnowska, Dora Pindur and Kasia Kosiak, as well as Marta Ciućka from the Świdnica Cultural Center, who provided enormous logistical and artistic support. The sponsors did not hesitate to give many gifts to the festival participants, providing articles for goodie bags and competition prizes.
The workshops instructors were: Justyna Wojnowska (Poznań), Adam Michen (Mysłowice), Jan Vitek (Prague) oraz Krzysztof Ludwin (Kraków).
Our special guest was Mohan Banerji from USk executive board, who gave a lecture on his sketching experience and did a live broadcast with us. Another, longer live on insta was hosted by our friend based in Toronto, Marek Badzynski, together with a renowned Polish painter Krzysztof Ludwin, who was with us in Świdnica. They did a great show, sketching together the Church of Peace and telling the viewers (in Polish and English) about its history, the festival and many other things. (You can find the recording of this live on @uskpoland profile and here).
We would like to thank all the participants for coming to Świdnica and taking part in our festival - without them that event wouldn't have happened.
Organizers: Urban Sketchers Poland, Świdnica Cultural Center and the international organization Urban Sketchers.
Photos from the festival (by Piotr Dutkiewicz, Wojciech Skislewicz and Dora Pindur) can be found in this Google folder.
Here you can read the article about our Festival in the December 2022 issue of Drawing Attention zine.
We also recommend seeing two video reportages made by our volunteer filmmaker Tomasz Kowal from Koval Sketchbooks. The short video on USk Poland YT channel:
The long video on Tomasz's YT channel:
Save the date for the next edition of the Urban Sketching Festival in Świdnica: Aug 12-15, 2023. Let's meet again in Poland!
Festival sponsors: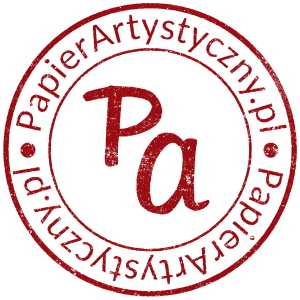 Festival partners: