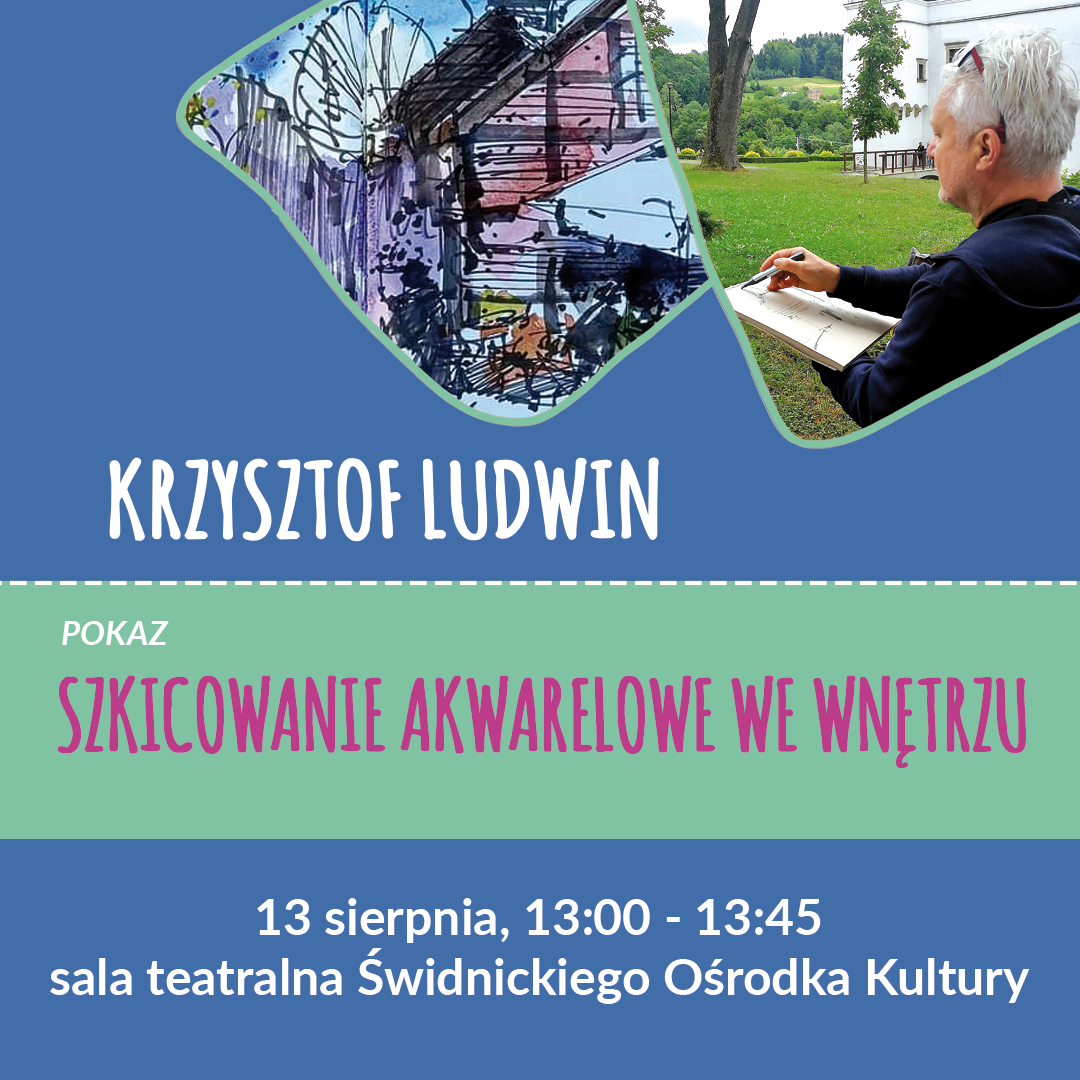 Watercolor sketching in the interior
The watercolor master Krzysztof Ludwin will present and talk about his sketching technique live in the auditorium of the Świdnicki Theatre. Participants will be able to watch the process on a large screen.
Free entrance.
About the instructor
Krzysztof Ludwin - a native of Krakow, inextricably and constantly connected with this city by work and creativity. For over a quarter of a century, his greatest passion has been watercolor, to which he devoted his artistic work, as well as his doctoral thesis. Studying the works of the classics of this technique, he is still experimenting in search of new means of expression. His paintings seem to be colorful poems whose main protagonists are light and color. With extraordinary skill, it reflects the transparency of the air, the subtle play of light and shadow, and the changing color reflections. He intuitively captures from reality what is fleeting and preserves the short-term impression and mood of the moment with watercolors. The subjects of his works are most of all urban scenes and landscapes.
Instagram: kristof_ludwin
---